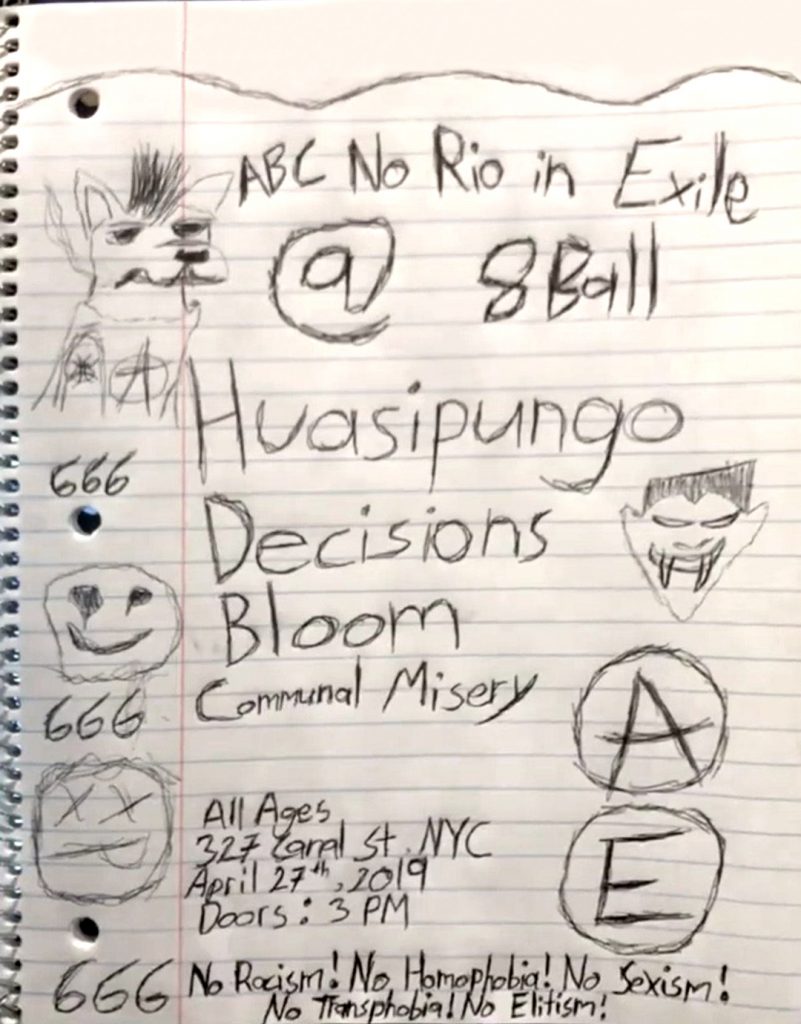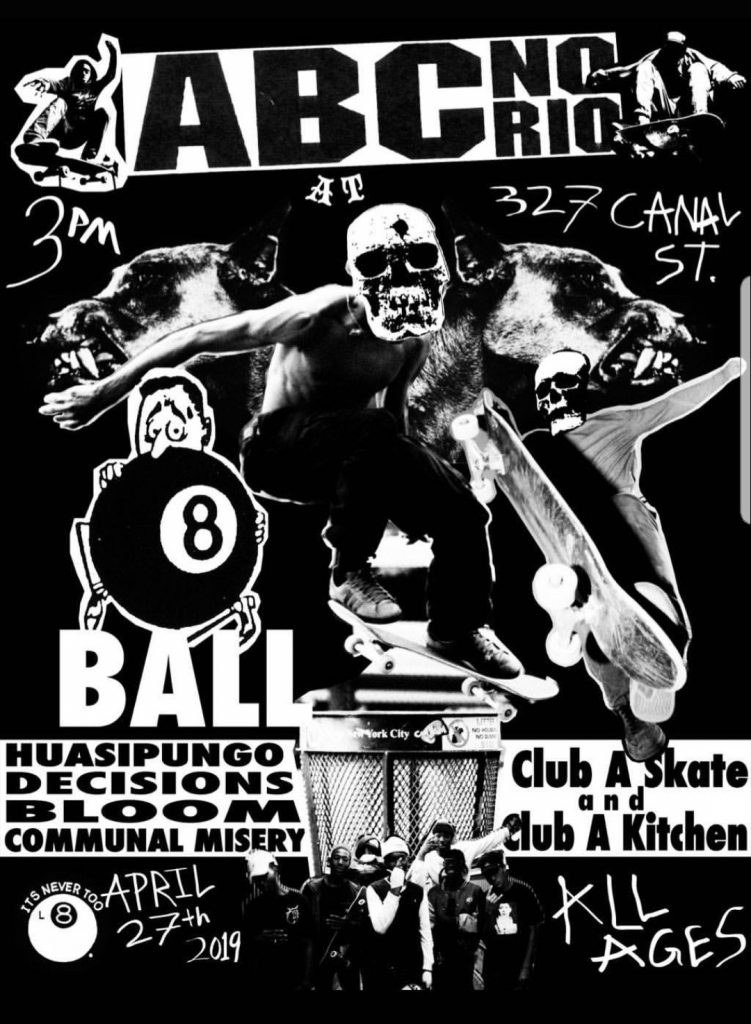 We're happy to once again bring you a show in Manhattan in the middle of a Saturday afternoon. Just like at our building or at CBGBs in it's day we're bringing back the matinees. This is our first show in collaboration with 8 Ball community. We are excited to be supporting a collectively run DIY community space that reflects ABC's values! Club A Skate and Club A Kitchen will be present as well.
Huasipungo – https://huasipungo.bandcamp.com/releases
Decisions – https://decisionsnyc.bandcamp.com/
Bloom – https://bloomnyc.bandcamp.com/album/bloom-demo-2019
Communal Misery – https://communalmisery.bandcamp.com/
Saturday April 27th – 3PM
8BALL @ 327 Canal street
All Ages – $8-12 Sliding Scale
FB event: https://www.facebook.com/events/338561693435191/
Flyer by Killian Lonergan
If you want to donate or support ABC No Rio check out our website and help us construct our new building!
Shoutout 8Ball! Go support them!
https://8ballcommunity.club/DONATE
No Racist. No Sexist. No Homophobic. No Transphobic.