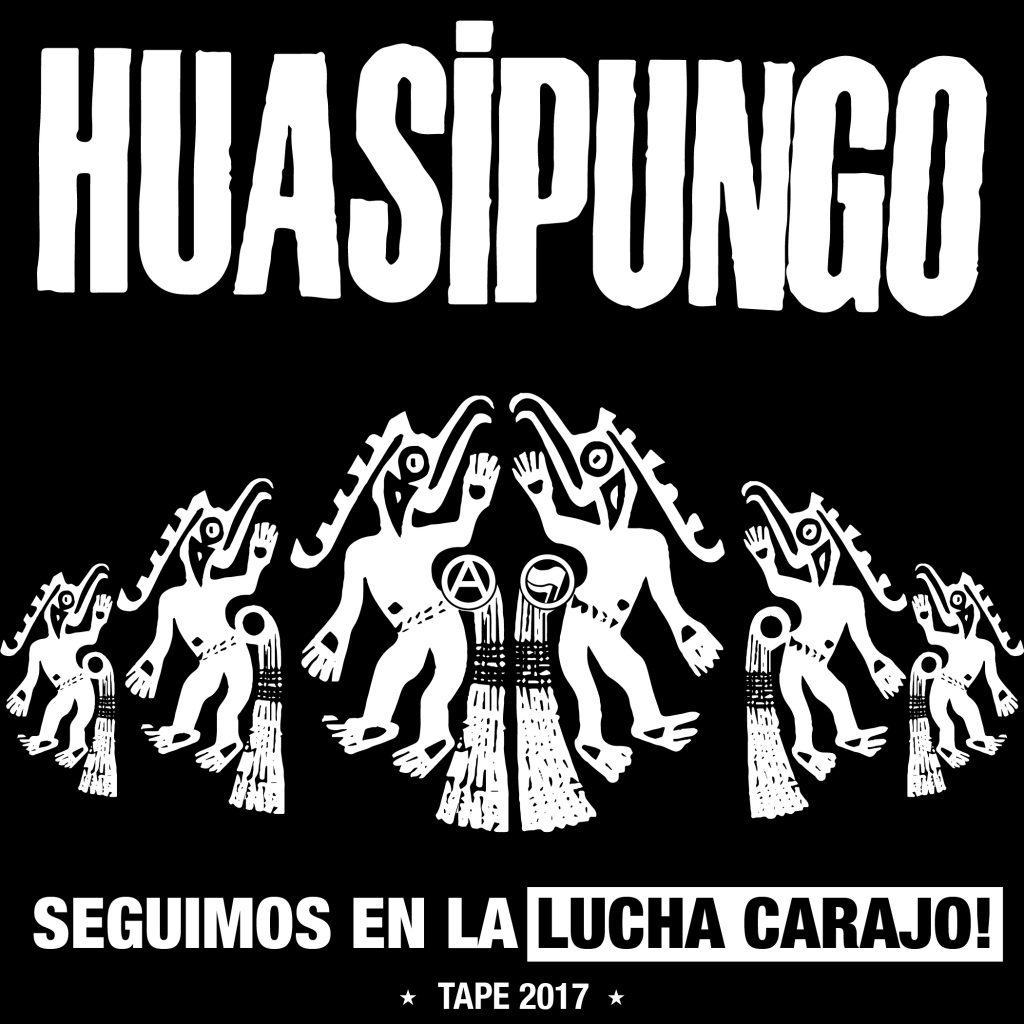 (Click image to listen or download – Haz click en la imagen para escuchar o descargar)
August 31st 2017
"Seguimos En La Lucha Carajo!" is the preamble of what our new work would be. Include new song that most of you already know. With music and lyrics full of Love, Rage, Solidarity, Resistance and our Struggle!
We are asking for a suggest price of: $5 to $10 sliding scale in order to be reimburse on our upcoming LP with more than 20 songs.
(We will have CDR copies on our following shows at: Chicago Sep. 2nd / Bronx, NYC Sep. 16th / Brooklyn, NYC Sep. 29)
Where to listen or download: https://huasipungo.bandcamp.com/album/seguimos-en-la-lucha-carajo
///
Agosto 31 de 2017
"Seguimos En La Lucha Carajo!" es un preámbulo de lo que sera nuestro nuevo trabajo, que incluye nuevas canciones que ya muchxs conocen. Son sonidos y letras llenas de Amor, Rabia, Solidaridad, Resistencia y Lucha!
Estamos cobrando el disco, con una donacion voluntaria de $5 a $10 dolares. Usaremos este dinero para producir lo que sera el nuevo LP con mas de 20 canciones.
(Tendremos copias en CDR para nuestros próximos conciertos en: Chicago Sep. 2nd / Bronx, NYC Sep. 16th / Brooklyn, NYC Sep. 29)
Donde escuchar o descargar: https://huasipungo.bandcamp.com/album/seguimos-en-la-lucha-carajo
Save